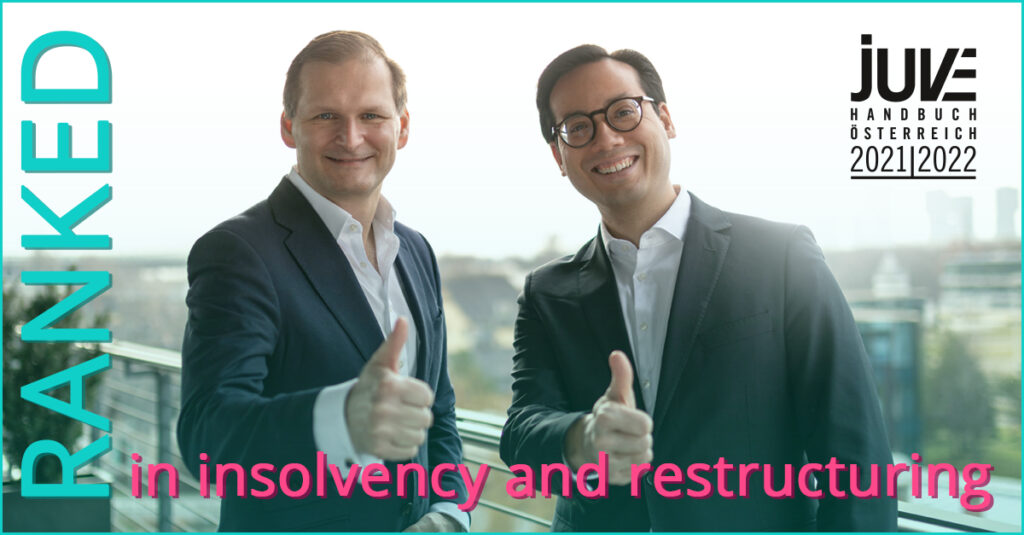 JUVE ranked Greenlake Legal in the category insolvency and restructuring again!
We are very happy about this – you can read the detailed description of our ranking here (in German).
Just contact us directly, should you have any questions!
Want to know more about our expertise in this special area? Just follow this link.  
Greenlake Legal has a solid track record in restructuring and insolvency cases and its partners have been involved in all major restructurings in Austria in the past ten years.